THIS IS A DEMO WEBSITE ONLY! ORDERS WILL NOT BE PROCESSED!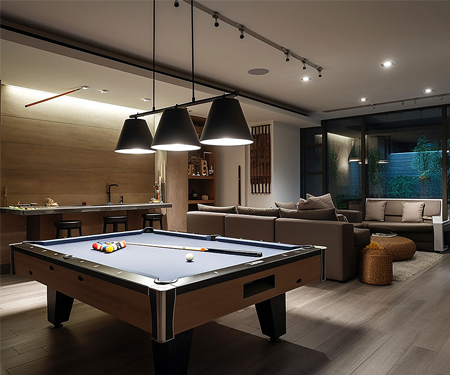 GAME ROOM
Description:
Proper lighting in a home theater or game room area requires a mix of ambient and accent lighting to enhance your viewing, prevent eyestrain and make the room practical to move around in after the movie or for other activities.
For general lighting, recessed light fixtures operating via a dimmer provide soft ambient lighting that will let you see your snacks without distracting from the movie. Another option is to install wall sconces or track lighting to provide a glow along the home theater room's walls.